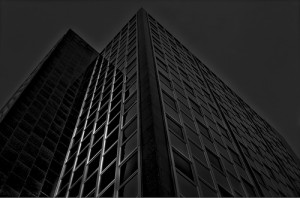 A 92 come the U.S. bank failures so far this year. What began in 2007 with three timid bank failures has spread like wildfire: 25 bankruptcy last year and now the figure climbs quickly to the hundred.
Banks Corus, Bank of Chicago, Lacey Washington and Brickwell Community Bank, Minnesota, closed its doors yesterday at a cost to the Fed than 1,700 million.
The financial crisis claims more victims and no single day that Wall Street will not be shaken by evil hanging over the U.S. banking system. The bank closed last week in Missouri, Illinois, Iowa and Arizona. In the coming months further falls are expected in large part by the sharp decline in housing prices and high unemployment which stands at the highest since 1980.
In August, Guaranty Bank became the second largest U.S. bank to collapse this year with losses of billions of dollars to the government. Only the costs of this fall are expected at 3,000 million dollars. The number of problem banks on the confidential list of the FDIC (Federal Deposit Insurance Corp) jumped to 416 in late June, after rising to 305 in the first quarter.
The insurance fund is at its lowest point since 1992 (the year 181 banks went bankrupt in the U.S.) and fall into the red in the coming months. The FDIC believes that bank failures will cost 70,000 million dollars by the year 2013. Although it is said that the worst of the crisis has passed, and that interest rates will rise soon, the truth is that we still have much to go and monetary policy measures can not with this full flood. We are still in the midst of the storm and the anticipated recovery by Ben Bernanke promised for the second half of this year, is becoming increasingly remote horizon.
Photo | Guitartwin